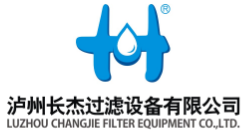 The production base of Changjie Filter locate in Luzhou , Sichuan, China ,which has 20-years rich experience in filter technology, filter press R&D and manufacturing, the company was formerly called Luzhou Metallurgical & Mineral Equipment Co., Ltd, which was founded in 1997 through restructuring. Changjie is specialized in manufacturing and selling of various filter presses, professional wear-resistant slurry pipeline valve, with the R&D of innovative filter technology as its core business. Chengdu Changjie Technology Co., Ltd is now the global marketing center for Changjie Filter, which takes roots in China with a view to expand globally.

Over the past 20 years, Changjie continued focusing on the needs of the clients and the trend of leading technologies, dedicating to the research on filter technologies of the frontier industry and has now become the most reliable filter solution provider all over the world.
At present, Changjie owns unique filter technologies that meet the world's most advanced level and the smart filter press such as CJZJ,CJXA have been sold throughout China and some central Asian regions. Changjie filter have been widely used in more than 20 fields such as non-ferrous metals, precious metals, nonmetals, coal fine tailings filtration, smelting, chemical industry, urban and industrial sludge, creating industrial records such as lowest moisture content and highest unit processing capacity.

Changjie is dedicated to providing comprehensive and one-stop filter solutions, including technical consultation, filter testing, equipment customization, equipment integration, solution design, mineral processing, environmental protection, helping clients enhance competitive advantages from the industrial front edge.

Looking forward, Changjie will work more closer with clients to design more efficient, intelligent filter solutions , to help clients enhance production efficiency, reduce energy consumption, and finally reach sustainable win-win cooperation.